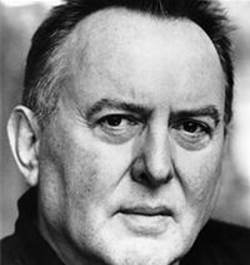 Michael Attwell (1943 - 2006) was an English actor and political cartoonist who starred as Kenny Beale on the soap opera EastEnders. In 1986, Attwell was heard in Labyrinth, as one of several voice actors for the Goblins.
Tall and burly, Attwell appeared in two separate Doctor Who serials, as Isbur in "The Ice Warriors" from 1967, and years later, as Bates in "Attack of the Cybermen" (1985). In 1985, he also appeared, cast according to type, as Bill Sikes in a TV adaptation of Oliver Twist. Other TV credits included guest spots on Are You Being Served? (as a burglar), The Bill, and Dinotopia. His final roles were as doorman Derek Crisp in the series Hotel Babylon and Archie Stone in the Agatha Christie adaptation The Sittaford Mystery.
External links
Ad blocker interference detected!
Wikia is a free-to-use site that makes money from advertising. We have a modified experience for viewers using ad blockers

Wikia is not accessible if you've made further modifications. Remove the custom ad blocker rule(s) and the page will load as expected.