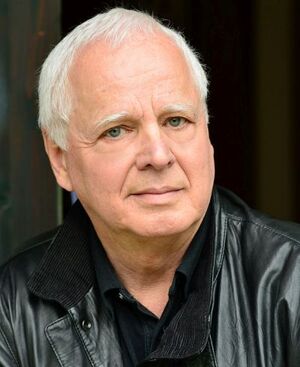 Michael Ande (b. 1944) is a German actor who dubbed Bear (Bär) on Der Bär im grossen blauen Haus.
Ande began as a child actor, playing Werner in The Trapp Family movies of the 1950s (with Uschi Wolff as his sister). In 1966, he played Jim Hawkins in a German/French co-production of Treasure Island. His most visible and longest-running role, however, has been on the police procedural Der Alte as detective Gerd Heymann, from the first episode in 1977 until April 2016 (when both character and actor retired from the series).
Ande lent his voice to a variety of actors in the German dubs of kung fu movies, notably dubbing Alexander Fu Sheng in the Shaw Brothers films. He also dubbed French and Italian actors, as well as Frank Langella in Sphinx, Mel Gibson in Attack Force Z, and James Woods in Cat's Eye. For television, he dubbed Tim Matheson on Bonanza and guest stars on Poirot.
External links