Neat to see another KTMA MST episode! :) -- Danny
(talk) 23:10, 5 May 2009 (UTC)
Another one coming up! Darth Prefect 00:37, 6 May 2009 (UTC)
UK Spots in the US?
Edit
I saw that you added at UK Spots (Muppets Tonight) that the UK spots were shown in amercian Disney Channel reruns. Was this a mistake and you meant the UK or something other than the US, or were they actually shown in the US? Becuase I watched the show on The Disney CHanel and don't recall them ever being shown on that channel. --Minor muppetz 03:29, 16 February 2009 (UTC)
The information ive added last night I had from my source who works at TV Cultura. He gave me this information about the re-use of the muppet.(Pino 20:56, 22 December 2008 (UTC))
Yay, you added a KMTA episode to Mystery Science Theater 3000! That's really cool; I haven't seen those. -- Danny
(talk) 01:16, 16 October 2008 (UTC)
When I saw there was a page, I immediately noted the lack of KTMA material. Cosmic Princess happens to be my favorite episode and I knew there was a Muppet reference right at the beginning. I reworked the opening kind of to pave the way for the update once I got home and watched the episode, so I'd get the quote right. I'll make a point to watch them all again in case there are any others that don't leap to mind.
As for the KTMA episodes themselves, if you want to see them I would suggest visiting the Digital Archive Project (www.dapcentral.org). They have all episodes that lack a commercial release available, including all located episodes of the KTMA season. (That would be K00 - the pilot - and K04 - K21.) If you want to choose a place to start, try my "unnecessarily detailed" KTMA season episode guide found here: http://www.thelogbook.com/logbook/series/mystery-science-theater-3000/mst3k-season-k/ Darth Prefect 01:58, 16 October 2008 (UTC)
Episode disambiguation pages
Edit
Thanks for creating the Episode 101 and Episode 102 pages... That's a really cool idea! -- Danny
(talk) 14:19, 17 September 2008 (UTC)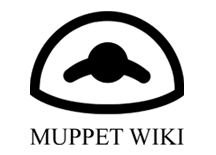 Hi, welcome to Muppet Wiki! Thanks for your edit on the Richard Hunt page.
Here's a wiki tip for you -- you can sign your name on talk/discussion pages by typing ~~~~ which automatically adds your signature and the date.
Check out the Muppet Wiki FAQ for more tricks.
Please leave a message on my talk page if I can help with anything! -- Danny
(talk) 02:48, 31 August 2008 (UTC)