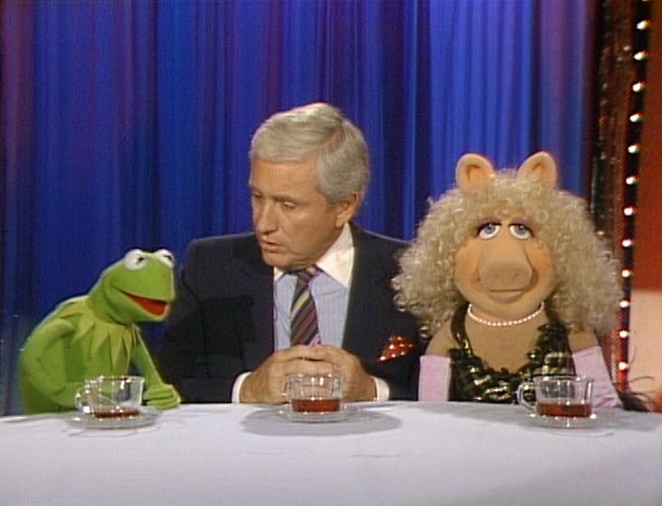 Merv Griffin (1925-2007) was a talk show host and television producer, primarily of game shows. He was best known as the host of The Merv Griffin Show, which ran in several incarnations: a short-lived, single season NBC series (1962-1963), a longer syndicated run (1965-1969), a weeknight CBS series (1969-1972), and a successful return to syndication (1972-1986).
In the latter format, Jim Henson and the Muppets guest starred, first in 1977, and then in a 1984 episode, to promote The Muppets Take Manhattan, in which Griffin joined Kermit and Miss Piggy in singing "Theme from New York, New York".
Griffin's other accomplishments include a brief film acting stint in the 1950s, and producing such game shows as Jeopardy! and Wheel of Fortune (for which he composed the theme songs), and the 1990 series Monopoly.
External links
Ad blocker interference detected!
Wikia is a free-to-use site that makes money from advertising. We have a modified experience for viewers using ad blockers

Wikia is not accessible if you've made further modifications. Remove the custom ad blocker rule(s) and the page will load as expected.