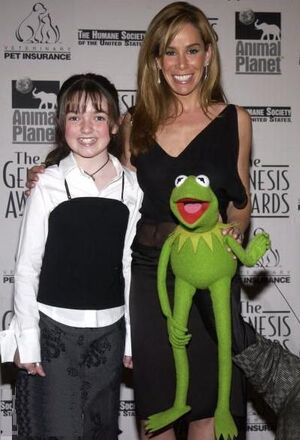 Melissa Rivers (b. 1968) is the daughter of Joan Rivers, best known for sharing red carpet coverage with her mother for E! and the TV Guide Channel. She appeared with her mother on the 1991 Shalom Sesame episode "Aleph-Bet Telethon."
She also appeared at the Genesis Awards on March 16, 2003, where Kermit the Frog was on hand to accept an award for Kermit's Swamp Years.
External links
Ad blocker interference detected!
Wikia is a free-to-use site that makes money from advertising. We have a modified experience for viewers using ad blockers

Wikia is not accessible if you've made further modifications. Remove the custom ad blocker rule(s) and the page will load as expected.