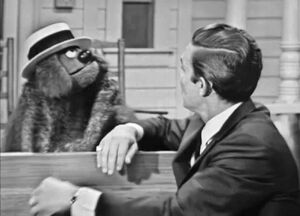 Maurice Chevalier (1888-1972) was a French singer and actor who gained fame in cabarets, on Broadway, records, and in film. He was known for his projection of the suave Paris boulevardier (always clad in a straw hat), and his signature songs included "Louise" and later "Thank Heaven for Little Girls" (from Gigi, in which he starred).
References
Ad blocker interference detected!
Wikia is a free-to-use site that makes money from advertising. We have a modified experience for viewers using ad blockers

Wikia is not accessible if you've made further modifications. Remove the custom ad blocker rule(s) and the page will load as expected.