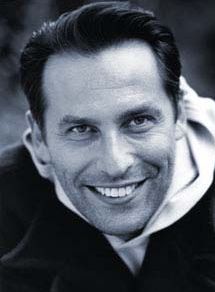 Matthias Bullach (b. 1963) is a German actor and voice artist who played Samson on Sesamstrasse for 120 episodes, from 1989 until 1991.
Bullach took over the role of Samson from Herbert Langemann, and became the third performer of the character. Due to Bullach not being tall enough for the character, Klaus Esch was named his successor in 1992 and has performed the bear ever since.
Bullach has appeared in many German TV series, including Tatort, Der Alte, and Alina. As a voice actor, he has dubbed various guest roles on Miami Vice, Airwolf, and Nash Bridges, and played Constable Billings in the audio book series based on Enid Blyton's Famous Five books.
External links
Ad blocker interference detected!
Wikia is a free-to-use site that makes money from advertising. We have a modified experience for viewers using ad blockers

Wikia is not accessible if you've made further modifications. Remove the custom ad blocker rule(s) and the page will load as expected.