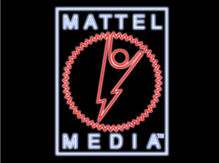 Mattel Media was the short-lived name of The Learning Company, when it was bought by Mattel in 1999, resulting in what has been called one of the worst acquisitions in corporate history. In 2000, suffering from financial troubles, Mattel sold the TLC/Mattel Media division to Gores Group. From 1999 to 2000, Mattel Media produced a number of Sesame Street video games after Creative Wonders was completely dissolved.
Releases
Ad blocker interference detected!
Wikia is a free-to-use site that makes money from advertising. We have a modified experience for viewers using ad blockers

Wikia is not accessible if you've made further modifications. Remove the custom ad blocker rule(s) and the page will load as expected.