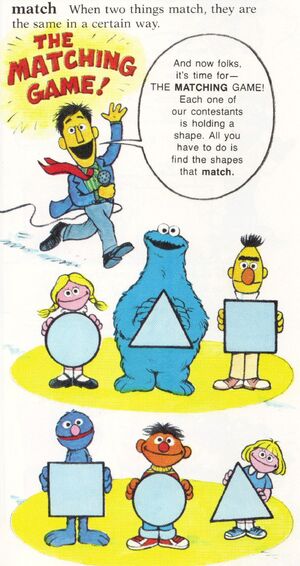 Match Game was a game show where contestants attempted to match fill-in-the-blank answers to questions posed to celebrities. The show became known for its bawdy humor from the six celebrity panelists, which often included regulars such as Richard Dawson, Charles Nelson Reilly, and Brett Somers. Many incarnations of Match Game have been on the air since 1962, with Gene Rayburn hosting the first five versions of the show. Other hosts include Ross Shafer (1990-1991), Michael Burger (1998-1999) and Alec Baldwin (2016-present).
References
Connections
Ad blocker interference detected!
Wikia is a free-to-use site that makes money from advertising. We have a modified experience for viewers using ad blockers

Wikia is not accessible if you've made further modifications. Remove the custom ad blocker rule(s) and the page will load as expected.