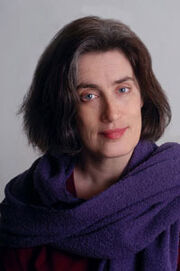 Mary Vingoe is a theatre actor and director, based out of Dartmouth, Nova Scotia, Canada. She wrote for Sesame Park, Canada's co-production of Sesame Street.
Vingoe co-founded both Ship's Company Theatre and Eastern Front Theatre. She has written the plays Holy Ghosters and Herring Gull's Egg. For her contributions to the community as a director and actor, she received the Order of Canada in 2011, the country's highest civilian honour. Born in Halifax, NS, she is a Canadian citizen.
External links
Ad blocker interference detected!
Wikia is a free-to-use site that makes money from advertising. We have a modified experience for viewers using ad blockers

Wikia is not accessible if you've made further modifications. Remove the custom ad blocker rule(s) and the page will load as expected.