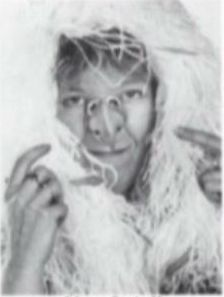 Mary Strieff was a puppet costumer for the Muppet Workshop. While she worked on film and TV projects (including The Great Muppet Caper), most often she was part of the Muppet Photo Studio, costuming photo puppets for calendars, album covers, and Muppet Magazine.
Prior to joining the Muppets, Strieff had been a costumer for stage shows in St. Louis, Missouri and then at the Long Wharf Theater in Connecticut. She handled wardrobe for a 1976 televised production of Ah, Wilderness (with Victor Garber), aired as part of Great Performances.
Credits
Ad blocker interference detected!
Wikia is a free-to-use site that makes money from advertising. We have a modified experience for viewers using ad blockers

Wikia is not accessible if you've made further modifications. Remove the custom ad blocker rule(s) and the page will load as expected.