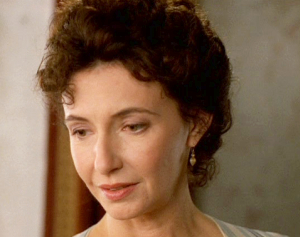 Mary Steenburgen (b. 1953) is an Academy Award winning actress for her supporting role in Melvin and Howard. She has also appeared in films such as Back to the Future Part III, Clifford, and Elf.
She costarred with husband Ted Danson in the Jim Henson Productions movie Gulliver's Travels as Mary Gulliver.
She also contributed a "Corn Spoon Bread" recipe for Miss Piggy's 1996 cookbook, In the Kitchen with Miss Piggy.
External links
Ad blocker interference detected!
Wikia is a free-to-use site that makes money from advertising. We have a modified experience for viewers using ad blockers

Wikia is not accessible if you've made further modifications. Remove the custom ad blocker rule(s) and the page will load as expected.