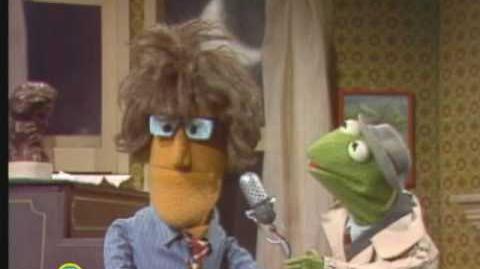 "Mary Had a Bicycle" is a Sesame Street song sung by Don Music, backed by the Monotones. In the sketch, Kermit the Frog finds Don Music trying to compose "Mary Had a Little Lamb," but he can't find a rhyme for "snow." Kermit suggests he try a new angle and the result is "Mary Had a Bicycle."
Notes
The Monotones (although without Little Jerry, Jerry Nelson can be heard as one of them) appear during the song as back-up in the televised version. However, it's The Alphabeats who are credited as back-up on album releases.
Audio releases of the song have some of the dialogue edited out.
Releases
Audio
Video
Ad blocker interference detected!
Wikia is a free-to-use site that makes money from advertising. We have a modified experience for viewers using ad blockers

Wikia is not accessible if you've made further modifications. Remove the custom ad blocker rule(s) and the page will load as expected.