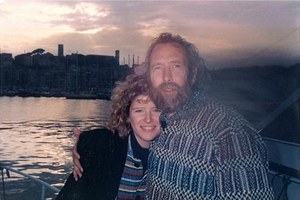 Mary Ann Cleary (born 1956) had worked for Henson Associates for several years before being selected as Jim Henson's assistant in February 1986 (following the promotion of former assistant Mira Velimirovic).[1]
In addition to her role as an assistant (and later producer) for Henson, Cleary was also involved in a long-term romantic relationship with Jim Henson following his separation from Jane Henson.[2]
Credits
Sources
↑ Jim Henson: The Biography, page 349
↑ Jim Henson: The Biography, page 417-418
Ad blocker interference detected!
Wikia is a free-to-use site that makes money from advertising. We have a modified experience for viewers using ad blockers

Wikia is not accessible if you've made further modifications. Remove the custom ad blocker rule(s) and the page will load as expected.