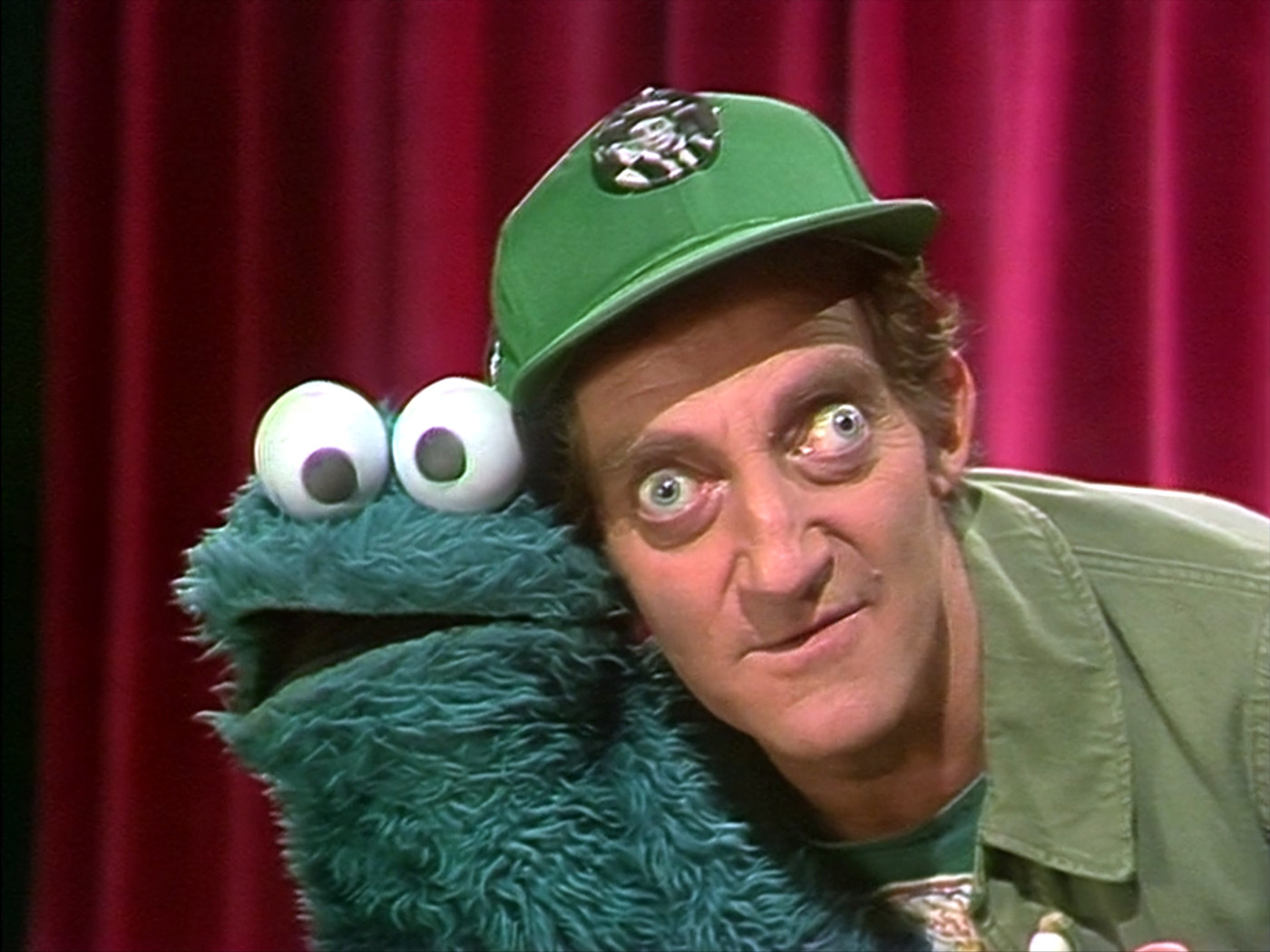 Marty Feldman (1933-1982), was a British comedian famed for his qirky sense of humour and his case of Strabismus (misaligned eyes).
He is best remembered as Igor in Young Frankenstein, was the guest star on The Muppet Show episode 518. The episode features his own alter ego, a "Marty Feldman Whatnot," playing Ali Baba.
When Meredith Vieira assembled a puppet from the Muppet Whatnot Workshop incorrectly on The Today Show's special The Muppets Take Over Today, with eyes pointing outwards, Kermit described it as "a Marty Feldman Whatnot".
Feldman died on December 2, 1982 in Mexico City of a massive heart attack following food poisoning from eating shellfish while filming the movie Yellowbeard. Ironically, he was in the midst of filming a scene in which his character was supposed to die. (A stand-in completed the scene.)
External links