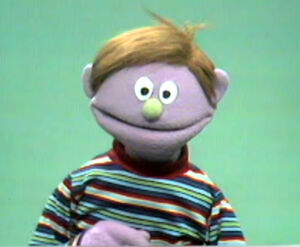 Marty sang "Has Anybody Seen My Dog?" with Grover on Sesame Street, lamenting the loss of his beloved pet. In the original version, Grover tries to help Marty look for his dog, but instead finds other animals.
Marty reprised the song on various albums (with Grover finding different animals). The song was reprised again on the Sesame Street Fever album, where he and Grover search for his dog at the disco.
Marty also appeared in Episode 0266.
Book appearances