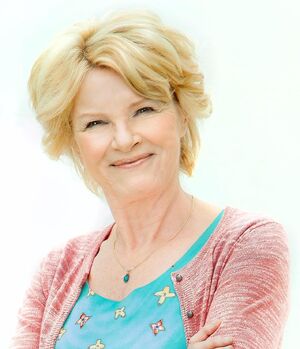 Martine Bijl (Amsterdam, 19 march 1948) plays Martine on Sesamstraat, the Dutch co-production of Sesame Street.
Martine is a famous Dutch actor who plays herself in remake classic scenes.
In 2016 she would appear in the show on these data's:
Tuesday 16 february Saterday 20 february Wednesday 24 february Friday 26 february Thursday 3 march Monday 7 march Saterday 12 march
Also she will make her guest appereance in the 40th anniversairy movie 'Sesamstraat viert feest'.
Martine is known for her carrier as writer, actress, singer, comedyperformances and many more talents on the Dutch television and theatre. Right after shooting the 40th season of the show she was hit by a stroke. Gladly she cured from that enough to particepate the 40th anniversairy movie for Sesamstraat