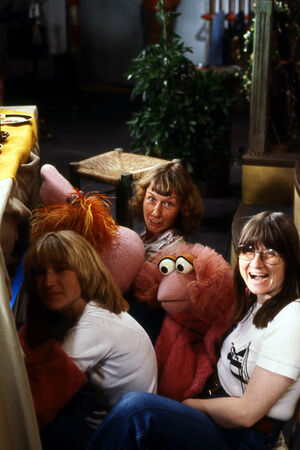 Martina Klose is a German puppeteer who played both of Tiffy's hands on Sesamstrasse from 1977 until 1988, while Kerstin Siebmann-Röders played the character's head.
From 1989 onward puppeteers Karime Vakilzadeh and Karin Kaiser took over the character's right hand. Tiffy was eventually retired after having been on the show for 27 years in 2005.
Ad blocker interference detected!
Wikia is a free-to-use site that makes money from advertising. We have a modified experience for viewers using ad blockers

Wikia is not accessible if you've made further modifications. Remove the custom ad blocker rule(s) and the page will load as expected.