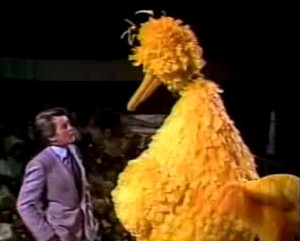 Martin Sheen (b. 1940) is an American actor who starred in Francis Ford Coppola's Apocalypse Now, and most recently as the President of the United States on NBC's The West Wing.
In 1982, he helped Big Bird to introduce a segment starring the Muppets in the television special I Love Liberty.
Trivia
He was once a client of Dolores Robinson Management, run by Matt Robinson's wife.
External links