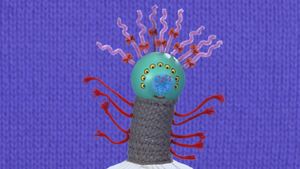 "Martian Beauty" is a song by Bud Luckey about a Martian beauty with features in sets of nine: hairs, bows, eyes, nostrils, arms and toes. Much like The Alligator King and Candy Man, it was performed by Turk Murphy and his Jazz Band, with Murphy on vocals and Luckey on banjo.
The song was re-recorded for the album The Count Counts, with the vocals being sung by Richard Hunt. This version is distinct in that the titular martian is given a voice, provided by Jerry Nelson.
A remake of the segment was produced for season 45, using a patchwork puppet of the titular character. This version does not include the lyric about the martian's arms. (First: Episode 4524)
Releases
Audio
Video
Publications
Online
Other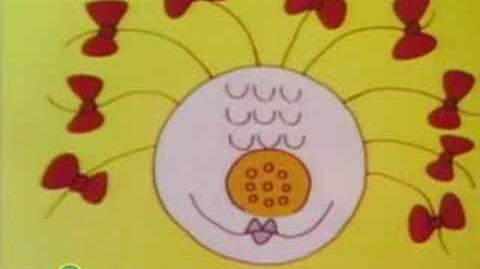 Ad blocker interference detected!
Wikia is a free-to-use site that makes money from advertising. We have a modified experience for viewers using ad blockers

Wikia is not accessible if you've made further modifications. Remove the custom ad blocker rule(s) and the page will load as expected.