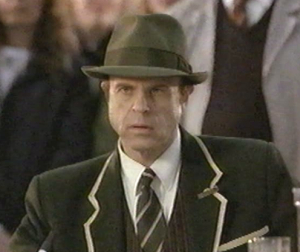 Marshall Napier is a New Zealand character actor who played the recalcitrant chairman of judges in the Creature Shop-effects film Babe (although his dialogue was looped by John Erwin). He later appeared as General Grynes in the Farscape episode "...Different Destinations."
Napier's other credits include an appearance on the 1989 revival of the American series Mission: Impossible and a regular role on the New Zealand drama McLeod's Daughters.
External links
Ad blocker interference detected!
Wikia is a free-to-use site that makes money from advertising. We have a modified experience for viewers using ad blockers

Wikia is not accessible if you've made further modifications. Remove the custom ad blocker rule(s) and the page will load as expected.