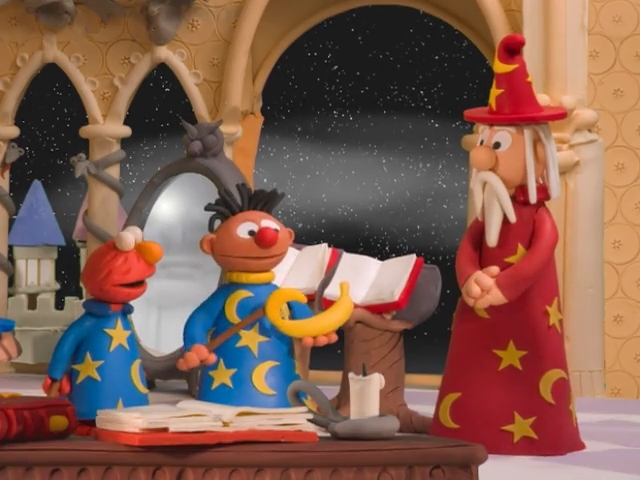 Marlon is a wizard teacher that appeared in the "Wizards" episode of Bert and Ernie's Great Adventures.
Elmo accidentally casts a spell and turns Marlon into a frog. Ernie, Bert and Elmo need the feather of a two-headed Fangriff in order to cast the spell that will turn him back.
The character's name is a spoof on Merlin.