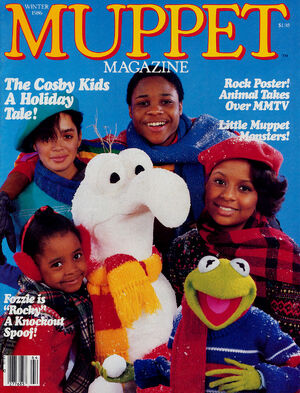 Mark Mangini is a sound effects editor, who has worked on many Hollywood films. He was interviewed in Muppet Magazine issue 13.
His many film credits as supervising sound editor include the Creature Shop-effects films The Flintstones, Cats & Dogs, and The Flintstones in Viva Rock Vegas, as well as the Star Trek films, The Lion King, Aladdin, Beauty and the Beast, Small Soldiers, Son of the Pink Panther, and Looney Tunes: Back in Action.
External links
Ad blocker interference detected!
Wikia is a free-to-use site that makes money from advertising. We have a modified experience for viewers using ad blockers

Wikia is not accessible if you've made further modifications. Remove the custom ad blocker rule(s) and the page will load as expected.