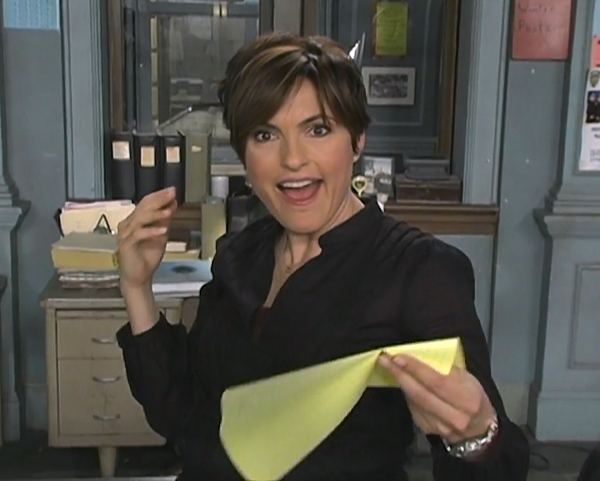 Mariska Hargitay is an actress most well known for her role as Det. Olivia Benson on Law & Order: Special Victims Unit. Her first name is pronounced ma-RISH-ka.
In Sesame Street Episode 4147, she appeared to present "mystery" as the Word of the Day.
She was spoofed the previous season with a Muppet version of her character in "Law and Order: Special Letters Unit."