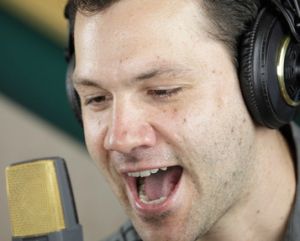 Mario Huljev is a Croatian singer and voice actor who dubbed Telly Monster in Ulica Sezam, the Croatian dub of Play With Me Sesame.
Huljev was the lead singer for the band Headoneast and has made solo pop recordings. His other voice credits include singing the title song on The New Adventures of Winnie the Pooh, Lugnut on Transformers Animated, Tombstone on The Spectacular Spider-Man, Throttle on Biker Mice from Mars, and various creatures on Ben 10: Alien Force.
Ad blocker interference detected!
Wikia is a free-to-use site that makes money from advertising. We have a modified experience for viewers using ad blockers

Wikia is not accessible if you've made further modifications. Remove the custom ad blocker rule(s) and the page will load as expected.