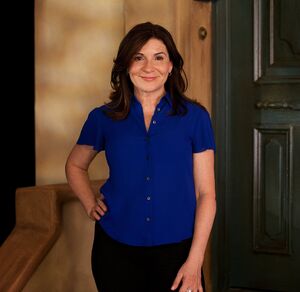 Marylin Agrelo is a film director and producer, known best for her 2005 documentary Mad Hot Ballroom. She has also directed three episodes of the 2010 reboot of The Electric Company.
Agrelo directed the 2016 music video for "I Don't Want to Live on the Moon" featuring Lennon & Maisy with Ernie, posted to the Sesame Street official YouTube channel.[1]
Agrelo is also serving as director for the upcoming Sesame Street documentary Street Gang, based on the book of the same name by Michael Davis.
Sources
External links
Ad blocker interference detected!
Wikia is a free-to-use site that makes money from advertising. We have a modified experience for viewers using ad blockers

Wikia is not accessible if you've made further modifications. Remove the custom ad blocker rule(s) and the page will load as expected.