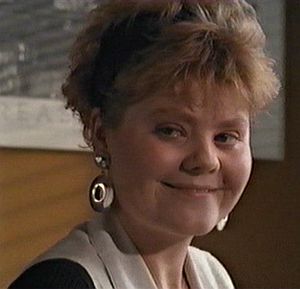 Marie-Charlotte Leclaire is a French voice actress who dubbed Ojo in Tibère et la maison bleue (Bear in the Big Blue House) and Pilgrim in Kermit, les années têtard (Kermit's Swamp Years).
Leclaire has appeared in a few French-language films, often as a secretary or clerk, including Little Indian, Big City (1994) and Whatever (1999). In dubbing, she is the French voice of Minnie Mouse, Jennifer Tilly in Liar, Liar, two of the Nerdlucks in Space Jam, JoJo on JoJo's Circus, and Mei in My Nighbor Tortoro.
External links
Ad blocker interference detected!
Wikia is a free-to-use site that makes money from advertising. We have a modified experience for viewers using ad blockers

Wikia is not accessible if you've made further modifications. Remove the custom ad blocker rule(s) and the page will load as expected.