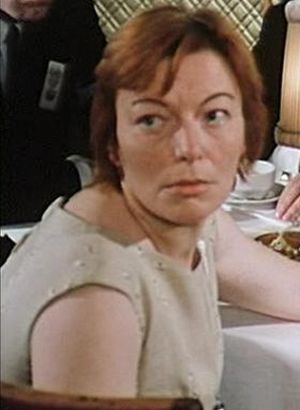 Marianne Paar was a German actress who dubbed Ma Gorg in the earliest seasons of Die Fraggles, the German co-production of Fraggle Rock. She was later replaced by Mady Rahl.
Paar dubbed characters in the anime series Maya the Bee (as a hornet) and Heidi, both of which were voice directed by Eberhard Storeck. She also dubbed Patricia Neal in The Passage. For audio drama on records and cassettes, she played roles in Marcos abenteuerliche Reise (Marco's Adventurous Journey) and in The Hound of the Baskervilles. One of her few on-camera appearances was in the third episode of the long-running crime drama Derrick.
Ad blocker interference detected!
Wikia is a free-to-use site that makes money from advertising. We have a modified experience for viewers using ad blockers

Wikia is not accessible if you've made further modifications. Remove the custom ad blocker rule(s) and the page will load as expected.