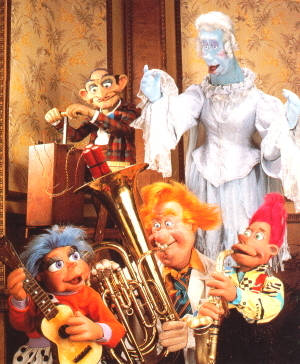 Maria Boggi worked in the Muppet Workshop on several projects in the late 80s and 90s, starting with The Ghost of Faffner Hall. She worked occasionally on Creature Shop projects as well. Outside of Henson, she was an animatronic model designer on Star Wars Episode I: The Phantom Menace.
Credits
Ad blocker interference detected!
Wikia is a free-to-use site that makes money from advertising. We have a modified experience for viewers using ad blockers

Wikia is not accessible if you've made further modifications. Remove the custom ad blocker rule(s) and the page will load as expected.