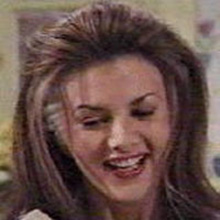 Margaret Trigg (1964-2003) was an actress who played mom Cookie Brody on Aliens in the Family. Trigg began her career as a New York stand-up and made a few films, as well as an appearance on Homicide: Life on the Street. She died of a heart attack due to amphetamine abuse, amongst other personal troubles.
External links
Ad blocker interference detected!
Wikia is a free-to-use site that makes money from advertising. We have a modified experience for viewers using ad blockers

Wikia is not accessible if you've made further modifications. Remove the custom ad blocker rule(s) and the page will load as expected.