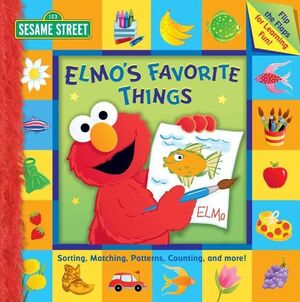 Margaret Snyder has written multiple Sesame Street books (usually starring Elmo), including several book-and-tape sets. She also wrote one Big Bag book.
Snyder has also written Dragon Tales books, Disney's Toontown and other Mickey Mouse-related titles, and books featuring The Lion King, 101 Dalmatians, Hercules, Paul Bunyan, Barbie, Fisher-Price's Rescue Heroes, and Rudolph the Red-Nosed Reindeer. For the Golden Sound Story series, she wrote Mother Goose Rhymes Again and a Mighty Morphin' Power Rangers sound story.
Books
Ad blocker interference detected!
Wikia is a free-to-use site that makes money from advertising. We have a modified experience for viewers using ad blockers

Wikia is not accessible if you've made further modifications. Remove the custom ad blocker rule(s) and the page will load as expected.