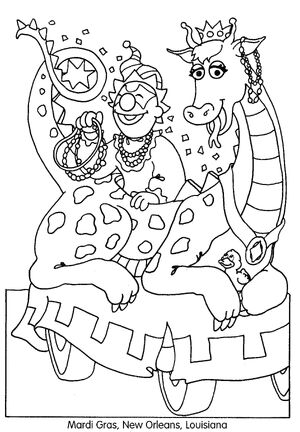 Mardi Gras is traditionally the day before Ash Wednesday and is French for "Fat Tuesday," which refers to the practice of eating richer, fatty foods before starting the fast of the Lenten season, which begins on Ash Wednesday. In many areas, the term Mardi Gras has come to mean the whole period of celebratory events beyond just the single day, which often include parades, dancing, dressing in costumes or masks, and overturning social conventions. In the United States, Mardi Gras is most associated with New Orleans and their celebrations.
References
Ad blocker interference detected!
Wikia is a free-to-use site that makes money from advertising. We have a modified experience for viewers using ad blockers

Wikia is not accessible if you've made further modifications. Remove the custom ad blocker rule(s) and the page will load as expected.