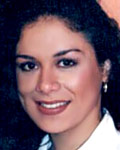 Marcia Coutiño is a Mexican actress who performs Elefancio on Plaza Sésamo, beginning in the 2005 season.
Coutiño often appears on telenovelas, usually in bit parts, such as Alma rebelde" and Amar otra vez.
External links
Ad blocker interference detected!
Wikia is a free-to-use site that makes money from advertising. We have a modified experience for viewers using ad blockers

Wikia is not accessible if you've made further modifications. Remove the custom ad blocker rule(s) and the page will load as expected.