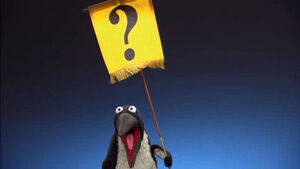 March of the Penguins is a 2005 French documentary film that focuses on the lives of emperor penguins in Antarctica. Co-produced by the National Geographic Society, the film won the 2005 Academy Award for Best Documentary Feature, and was narrated by Morgan Freeman for its English language release.
References
The film is spoofed in episode 20 of From the Balcony with a promo for the film March Madness of the Penguins.
External links
Ad blocker interference detected!
Wikia is a free-to-use site that makes money from advertising. We have a modified experience for viewers using ad blockers

Wikia is not accessible if you've made further modifications. Remove the custom ad blocker rule(s) and the page will load as expected.