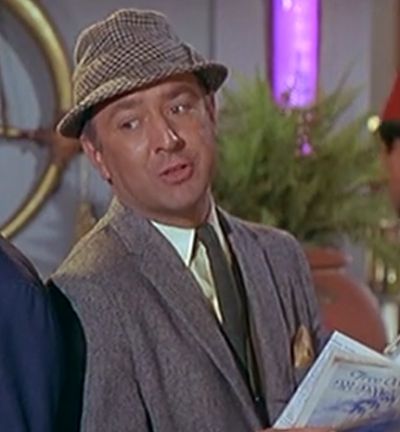 Marc London (1927-2010) was a comedian turned comedy writer who was part of The Muppet Show writing staff for the show's first season.
A Harvard graduate, London had performed stand-up with future The Tonight Show writer/sketch actor Pat McCormick. His other writing credits included multiple seasons of Rowan & Martin's Laugh-In and such variety show specials as Plimpton! Did You Hear the One About? and Celebration: The American Spirit.
As an actor, London made episodic appearances on such sitcoms as The Andy Griffith Show, That Girl (with Marlo Thomas), and Get Smart (in three episodes, as different CONTROL agents). He also appeared in the 1967 beach comedy Don't Make Waves and released a comedy album, The President Strikes Back.
External links
Ad blocker interference detected!
Wikia is a free-to-use site that makes money from advertising. We have a modified experience for viewers using ad blockers

Wikia is not accessible if you've made further modifications. Remove the custom ad blocker rule(s) and the page will load as expected.