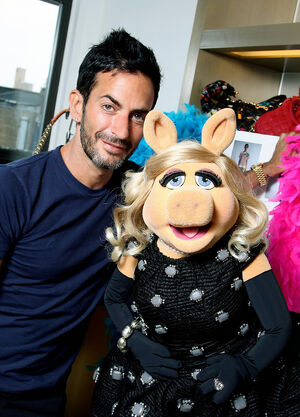 Marc Jacobs (b. 1963) is an American fashion designer. He has worked for Perry Ellis and Louis Vuitton before forming his own company and lines.
Miss Piggy visited his studios in 2009 in preparation for New York Fashion Week. After the visit, she wore a gown designed by Jacobs for Chicago's Glamorama event.
External links
Ad blocker interference detected!
Wikia is a free-to-use site that makes money from advertising. We have a modified experience for viewers using ad blockers

Wikia is not accessible if you've made further modifications. Remove the custom ad blocker rule(s) and the page will load as expected.