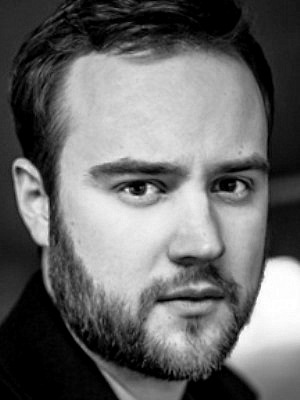 Manuel Straube (b. 1984) is a German voice actor who, as a child, dubbed Jim Hawkins in Muppets Die Schatzinsel (Muppet Treasure Island). As an adult, he dubbed singing voices in several Muppet projects, including Gary in Die Muppets and Fozzie Bear in the dub of Muppets Most Wanted. In 2016, he voiced Fozzie again, speaking, in the German dub of The Muppets TV series.
Straube has been active in dubbing since childhood, in both speaking and singing roles. He dubbed Jonathan Taylor Thomas in Tom and Huck and was the singing voice of young Simba in The Lion King, as well as dubbing Lucas Black in Slingblade and Paul Terry as James in James and the Giant Peach. As an adult, he's continued to dub youthful actors such as Jason Earles on Hannah Montana and elsewhere, Tyler James Williams in Let It Shine, James McAvoy in The Pool, and minor students in the Harry Potter movies, as well as John Tartaglia on Johnny and the Sprites. He also dubbed Martin Freeman in The Hobbit movies, James Corden in the 2011 version of The Three Musketeers, Josh Gad in Jobs, and the singing voice of Jamie Foxx in Annie.
In animation, Straube is the German voice of Stewie on Family Guy, Phineas on Phineas and Ferb, Syndrome in The Incredibles, Runt of the Litter in Chicken Little, various guest stars on The Simpsons, and the singing voices of Hans in Frozen and Flynn Rider in Tangled.
Muppet dubbing credits
External links