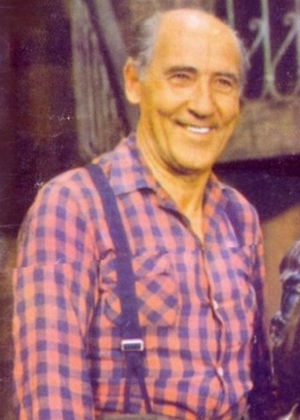 Manoel Inocêncio (1905-1977), was a Brazilian actor who played the vendor Seu Almeida on Vila Sésamo (the Brazilian co-prduction of Sesame Street) from 1972 to 1977. Inocêncio was born in Portugal and began working in Brazil in 1942.
Inocêncio worked as a radio broadcaster, and began his work as an actor around the 1960s. He died in 1977, when the program ended, in São Paulo.[1]
Sources
↑ Museu da TV — Biografia de Manoel Inocêncio para o Museu da TV Brasileira (in Portuguese)
External links
Ad blocker interference detected!
Wikia is a free-to-use site that makes money from advertising. We have a modified experience for viewers using ad blockers

Wikia is not accessible if you've made further modifications. Remove the custom ad blocker rule(s) and the page will load as expected.