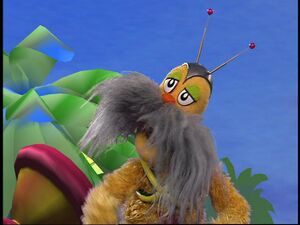 "Malamaroo" is a song that Alvin sings about his home planet. He is interrupted by Jane Kangaroo and friends. So he finishes the rest of the song at the end of the show. He flies up into the air where the Wickersham Brothers are still floating around, and they grunt along as Alvin, Jane and the gang finish the song.
Ad blocker interference detected!
Wikia is a free-to-use site that makes money from advertising. We have a modified experience for viewers using ad blockers

Wikia is not accessible if you've made further modifications. Remove the custom ad blocker rule(s) and the page will load as expected.