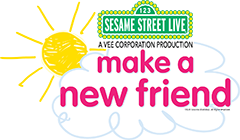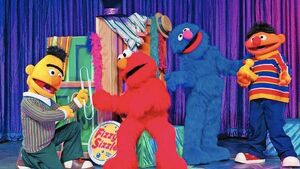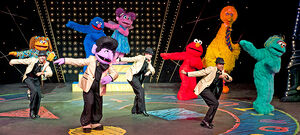 Make a New Friend is an Sesame Street Live show which debuted in La Crosse, Wisconsin on August 29, 2013.
"

No matter where you're from or where you've been, everyone is special – so join in! Elmo, Grover, Abby Cadabby, and their Sesame Street friends welcome Chamki, Grover's friend from India, to Sesame Street. Together, they explore the universal fun of friendship and celebrate cultural similarities, from singing and dancing, to sharing cookies! Join the fun and make a memory with your friends and family!

"
Cast
Songs
Notes
See also
Ad blocker interference detected!
Wikia is a free-to-use site that makes money from advertising. We have a modified experience for viewers using ad blockers

Wikia is not accessible if you've made further modifications. Remove the custom ad blocker rule(s) and the page will load as expected.