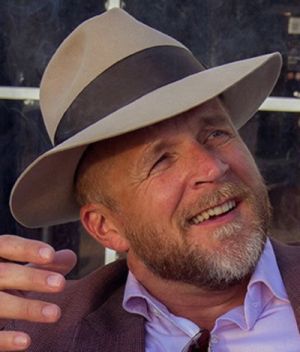 Mads Henning Jørgensen (b. 1971) is a Norwegian voice actor who dubbed Cookie Monster (Kakemonster) on Fagerpels Hotell, the Norwegian dub of The Furchester Hotel and on Kule Kaker, the Norwegian dub of Smart Cookies.
Jørgensen has performed on stage, radio, and in Norwegian film and TV (including two different recurring roles on the soap opera Hotel Cæsar). He dubbed Batman in The Lego Movie, Walter Nelson in Minions, Don George and the Pokedex on Pokémon, the Red Hulk on Hulk and the Agents of S.M.A.S.H., Halvar on Vicki the Viking, Dr. Claw on Inspector Gadget, and Dormammu and Frankenstein's Monster on Ultimate Spider-Man. Live action dubbing includes Rhys Ifans in Nanny McPhee and the Big Bang, Isaiah Mustafa on Shadowhunters, and characters on M.I. High.
External links
Ad blocker interference detected!
Wikia is a free-to-use site that makes money from advertising. We have a modified experience for viewers using ad blockers

Wikia is not accessible if you've made further modifications. Remove the custom ad blocker rule(s) and the page will load as expected.