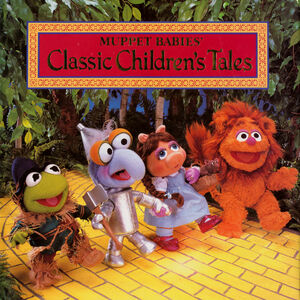 Macmillan Publishers, better known as simply Macmillan, is an international publishing company. It was originally founded in the 19th Century by the Macmillan Brothers in England, where they published notable authors including Lewis Carroll and Rudyard Kipling. More recently, in 1999, the German conglomerate Holtzbrinck Publishing Group bought out the company. In Europe, South Africa, and elsewhere, they publish under Pan MacMillan. In the United States of America, imprints include St. Martin Press and Tor Books.
In the 1980s and '90s, Macmillan published various Muppet and Fraggle Rock books. Pan Macmillan published a series of Takalani Sesame books in South African markets in 2007.
Books published
External links
Ad blocker interference detected!
Wikia is a free-to-use site that makes money from advertising. We have a modified experience for viewers using ad blockers

Wikia is not accessible if you've made further modifications. Remove the custom ad blocker rule(s) and the page will load as expected.