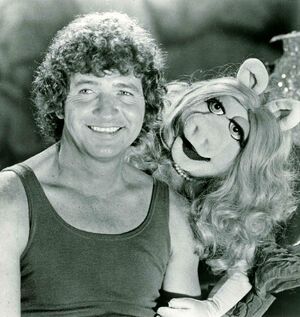 Mac Davis (b. 1942) is a singer who guest starred in episode 514 of The Muppet Show. He sang several of his own hit songs in the episode, including "Baby Don't Get Hooked on Me", "Poor Boy Boogie", "It's Hard to Be Humble" and "I Believe in Music".
External links
Ad blocker interference detected!
Wikia is a free-to-use site that makes money from advertising. We have a modified experience for viewers using ad blockers

Wikia is not accessible if you've made further modifications. Remove the custom ad blocker rule(s) and the page will load as expected.