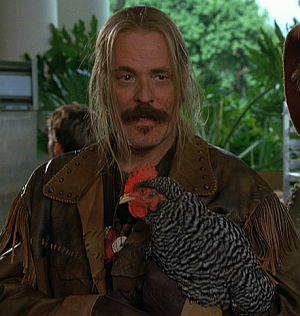 M. C. Gainey (b. 1948) is a character actor who played Roadie in the Creature Shop-effects film The Country Bears.
Often cast as rednecks, authority figures, or thugs, Gainey had a key recurring role on Lost as Tom, one of "the Others." Film credits include The Mighty Ducks, Con Air (as Swamp Thing), Terminator 3: Rise of the Machines, episodes of Happy Days, Matlock, Cheers, Knight Rider, The Adventures of Brisco County Jr., The X Files, Desperate Housewives, and Bones.
External links
Ad blocker interference detected!
Wikia is a free-to-use site that makes money from advertising. We have a modified experience for viewers using ad blockers

Wikia is not accessible if you've made further modifications. Remove the custom ad blocker rule(s) and the page will load as expected.