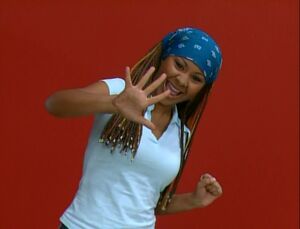 M'Balia Marichal Ibar (b. 1979) is a Mexican actress and singer from the former Latin pop group, OV7. She played Maria on Plaza Sésamo from 2005 to 2008, replacing Paty Díaz.
Her brother, Kadjaly Marichal Ibar, appeared on Plaza Sésamo in 2009, singing the Fugees version of the song "Just Happy to Be Me" with Lola.
Ad blocker interference detected!
Wikia is a free-to-use site that makes money from advertising. We have a modified experience for viewers using ad blockers

Wikia is not accessible if you've made further modifications. Remove the custom ad blocker rule(s) and the page will load as expected.