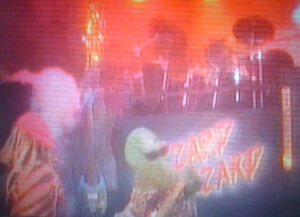 Lynyrd Skynyrd is an American Southern Rock band known for such hits as "Free Bird" and "Sweet Home Alabama."
The band was spoofed in the Dinosaurs episode "Switched at Birth" with a band called Lyzzard Skyzzard (though the band's musical style does not parallel that of Skynyrd's).
Ad blocker interference detected!
Wikia is a free-to-use site that makes money from advertising. We have a modified experience for viewers using ad blockers

Wikia is not accessible if you've made further modifications. Remove the custom ad blocker rule(s) and the page will load as expected.