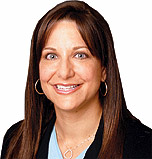 Lylle Breier was the general manager of The Muppets Studio starting in 2006, taking the reigns of the Muppet franchise from Russell Hampton. Breier was recently promoted to senior vice president, overseeing global marketing partnerships and strategic alliances, promotions, synergy and special events for the Walt Disney Studios.[1]
Breier started her career with Disney as a college intern in 1987 and has been with the company since. She worked her way up to senior vice president of worldwide special events before becoming manager of the Muppets.
Sources
Ad blocker interference detected!
Wikia is a free-to-use site that makes money from advertising. We have a modified experience for viewers using ad blockers

Wikia is not accessible if you've made further modifications. Remove the custom ad blocker rule(s) and the page will load as expected.