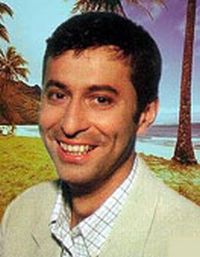 Luq Hamett (b. 1963) is a French voice actor who dubbed Kermit the Frog in every Muppet project from 1996 through 2005, including Muppets Tonight and It's a Very Merry Muppet Christmas Movie. He also served as voice director on the latter.
Hamett's voice credits include Roger Rabbit in Who Framed Roger Rabbit?, Michael J. Fox in the Back to the Future films, Tom Hulce in Amadeus, Felix the Cat, and Buster Bunny in Tiny Toon Adventures.
External links
Ad blocker interference detected!
Wikia is a free-to-use site that makes money from advertising. We have a modified experience for viewers using ad blockers

Wikia is not accessible if you've made further modifications. Remove the custom ad blocker rule(s) and the page will load as expected.