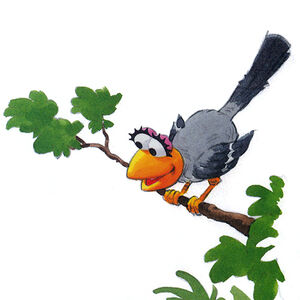 Lulu is a mockingbird who lives in Kermit's Swamp. In Kermit, Save the Swamp!, she is excited about the prospect of not having to hunt for worms and berries once the supermarket is built, as she will be able to just buy birdseed instead. She is also looking forward to not having to sing anymore, as there will be music at the Swamp World shopping mall.
Ad blocker interference detected!
Wikia is a free-to-use site that makes money from advertising. We have a modified experience for viewers using ad blockers

Wikia is not accessible if you've made further modifications. Remove the custom ad blocker rule(s) and the page will load as expected.