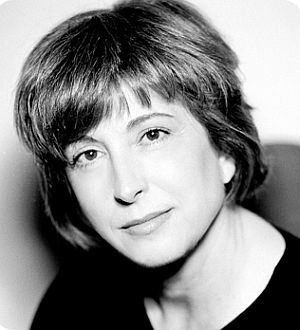 Luisa Ezquerra is a Spanish actress who dubbed Nanny on Los Pequeñecos (Muppet Babies) and Badsister 1 in El Cuentacuentos (The StoryTeller).
Other dubbing assignments include Florence Henderson on The Brady Bunch, Phylicia Rashad on The Cosby Show, Annette Bening in The Great Outdoors, Jenny Seagrove in Appointment with Death, Laraine Newman in Problem Child 2, and Bebe Neuwirth in Green Card. Cartoon dubbing roles include Lois on Family Guy, Gypsy in A Bug's Life, and roles in various Barbie videos.
Ad blocker interference detected!
Wikia is a free-to-use site that makes money from advertising. We have a modified experience for viewers using ad blockers

Wikia is not accessible if you've made further modifications. Remove the custom ad blocker rule(s) and the page will load as expected.